Če poslušate vašega starega ata ali berete zastarelo literaturo o kompostiranju, boste dobili informacijo, da je primeren čas za začetek kompostiranja spomladi.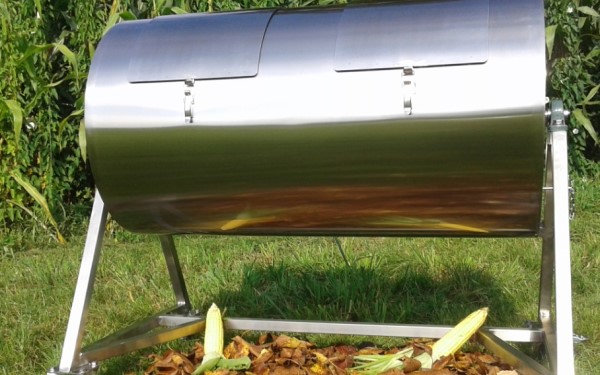 Pa je res tako?

Z našim kompostnikom GAJA – ne! Z izotermičnim hišnim kompostnikom GAJA lahko začnete kompostirati takoj, to je v katerem koli letnem času.
Preberite 5 razlogov, zakaj s kompostiranjem začeti ZDAJ!
1. Kompostniki GAJA so izdelani iz nerjavečega inoks jekla – zato jim vlaga ne more do živega in so estetski na pogled.
2. Kompostniki GAJA so IZOLIRANI – pričnite takoj! Ni potrebno čakati pomladi, da se kompostiranje lahko prične. Z našimi kompostniki lahko ta proces poteka celo leto, v vseh letnih časih.
3. Povsem NARAVEN proces – proces kompostiranja poteka povsem naravno, brez kemičnih pospeševalcev. Edino, kar poleg odpadkov dodajmo, so lesni peleti ali suha žagovina. To je potrebno zaradi vsrkavanja odvečne vode pri odpadkih in zaradi vsebnosti dušika, saj je le-ta nujno potreben pri procesu kompostiranja.
4. PREPROSTA uporaba – kompostnik GAJA je enostaven za uporabo, ker je na kolesih, pa ga brez posebnega napora premeščamo po okolici.
5. Do komposta ŽE v nekaj TEDNIH – kompostnik GAJA je slovenski izdelek in hkrati edini hišni kompostnik na našem trgu, ki že v nekaj tednih predela preko 60 kg komposta na povsem naraven načih brez spodbujevalcev in umetnih dodatkov.